Psychiatry and Civil Rights in the American South
The Civil Rights movement of the 1950's and 60's sought to end racial segregation in all U.S. public institutions, including hospitals. Psychiatric hospitals became political battlegrounds over segregation and patients' rights, setting the scene for disparities that continue today.
This project explores the process of desegregation and deinstitutionalization in state psychiatric hospitals in Georgia, Alabama and Mississippi. It draws on original records, court cases and personal testimony to expose the racist ideas that underpinned the treatment of African Americans with mental illness and saw psychiatric hospitals used as dumping grounds for some of the south's most vulnerable people.
The result of this research will become a book published by UNC Press, available in both paper and digital Open Access format. You will be able to read that book here, and the online text will include video, audio and imagery that I collect along the way.
In the meantime, you can follow my progress through the Texts and Resources below. I look forward to sharing this forgotten history with you.
Dr Kylie M. Smith
Associate Professor
Emory University, Atlanta, Georgia.
kylie.m.smith@emory.edu
This project is supported by the National Library of Medicine (NIH)
G13 Award 1G13LM013010-01A1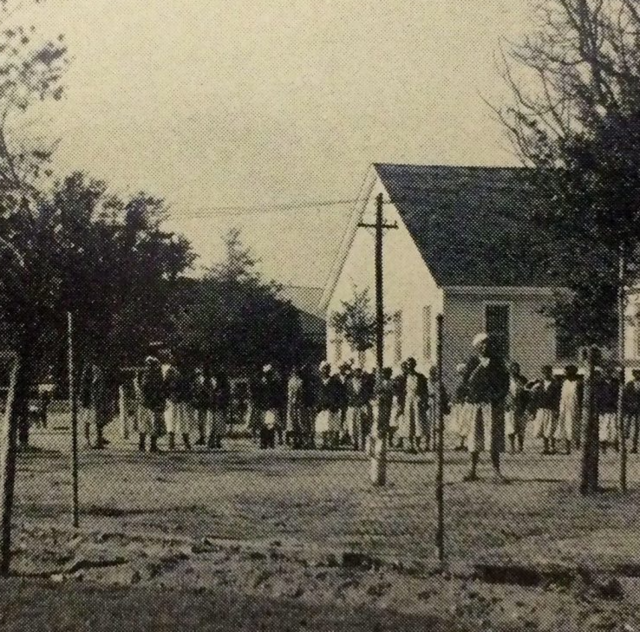 Image: "Court for Women, showing group of patients" Searcy Hospital, Mt Vernon, Alabama, 1954. Courtesy University of Alabama Birmingham.
Reflections
This text has 0 annotations

This text has 0 highlights

This text has 0 annotations

This text has 5 highlights

This text has 0 annotations

This text has 0 highlights

This text has 0 annotations

This text has 0 highlights
Supporting Publications
This text has 0 annotations

This text has 0 highlights

This text has 0 annotations

This text has 0 highlights

This text has 0 annotations

This text has 0 highlights

This text has 0 annotations

This text has 0 highlights
rights

CC-BY-NC-ND 4.0

rights holder

Kylie M. Smith